Publications
The literary Studio "Nekrasovka"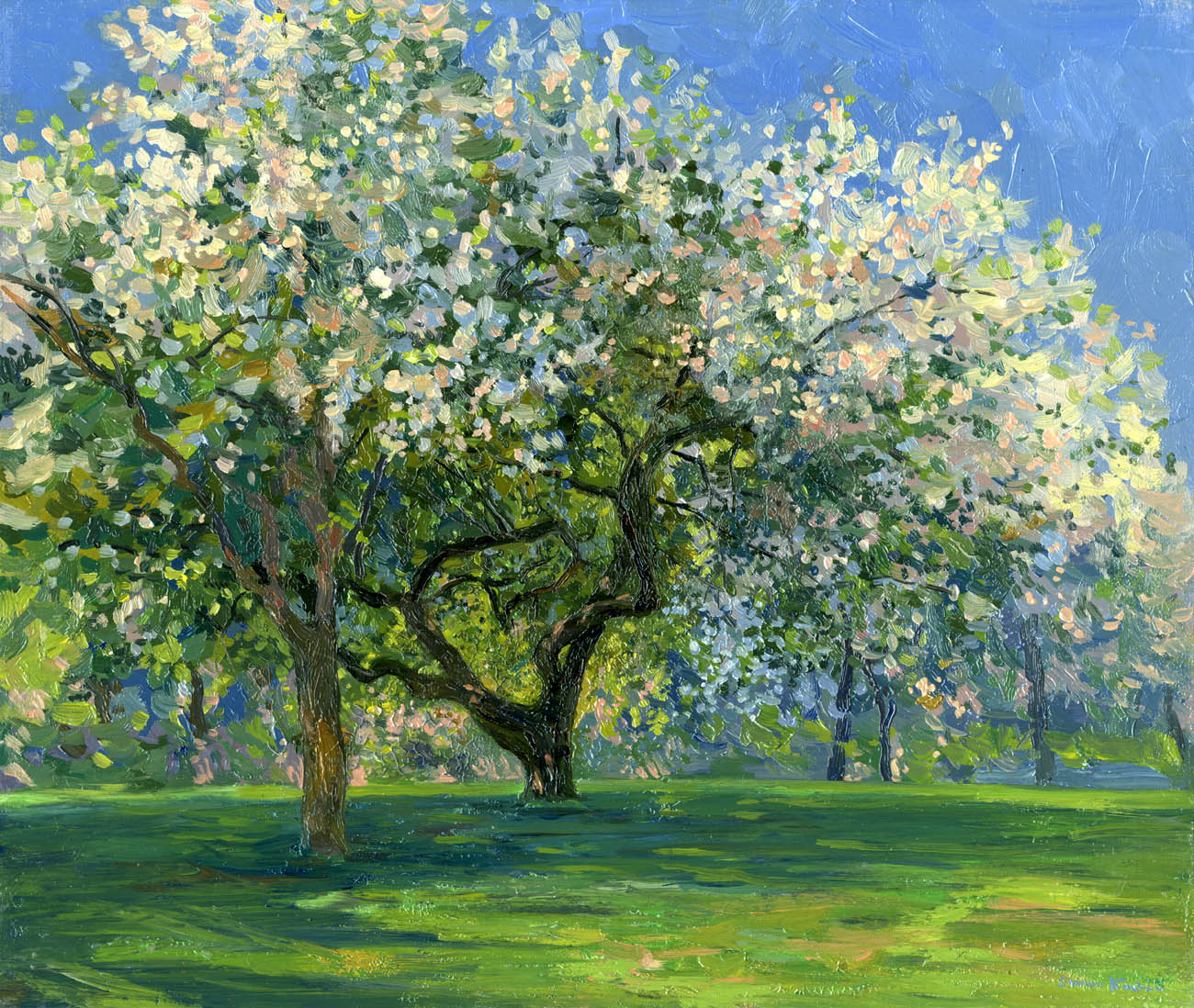 Alexandra Pozelskaya ( translated by Valeria Suvorova)

Tenderness has grown up as a flower,
Why is it so little or too much?
Sky presents me tender warmth of shower,
Do you feel the tenderness of touch?

Tenderness is knocking at the window,
But it is still closed untill the spring.
Winter's palms are cold as if a widow's,
Spring just gives me chance of golden ring.

I shall keep my tenderness in secret,
Pine-tree smell and sweetness of sunrise
Will forgive the night, its bitter liquor,
And will help to save me otherwise.

Soon I'll breathe the tenderness with laughter
And shall find my hope among the lines,
Shyness will return but only after,
When I can regret that it is mine.

"Tenderness is enigma forever,-
Birch-trees whisper me and I believe,-
Try to hide it, being simply clever,
Share it with him, with whom you live".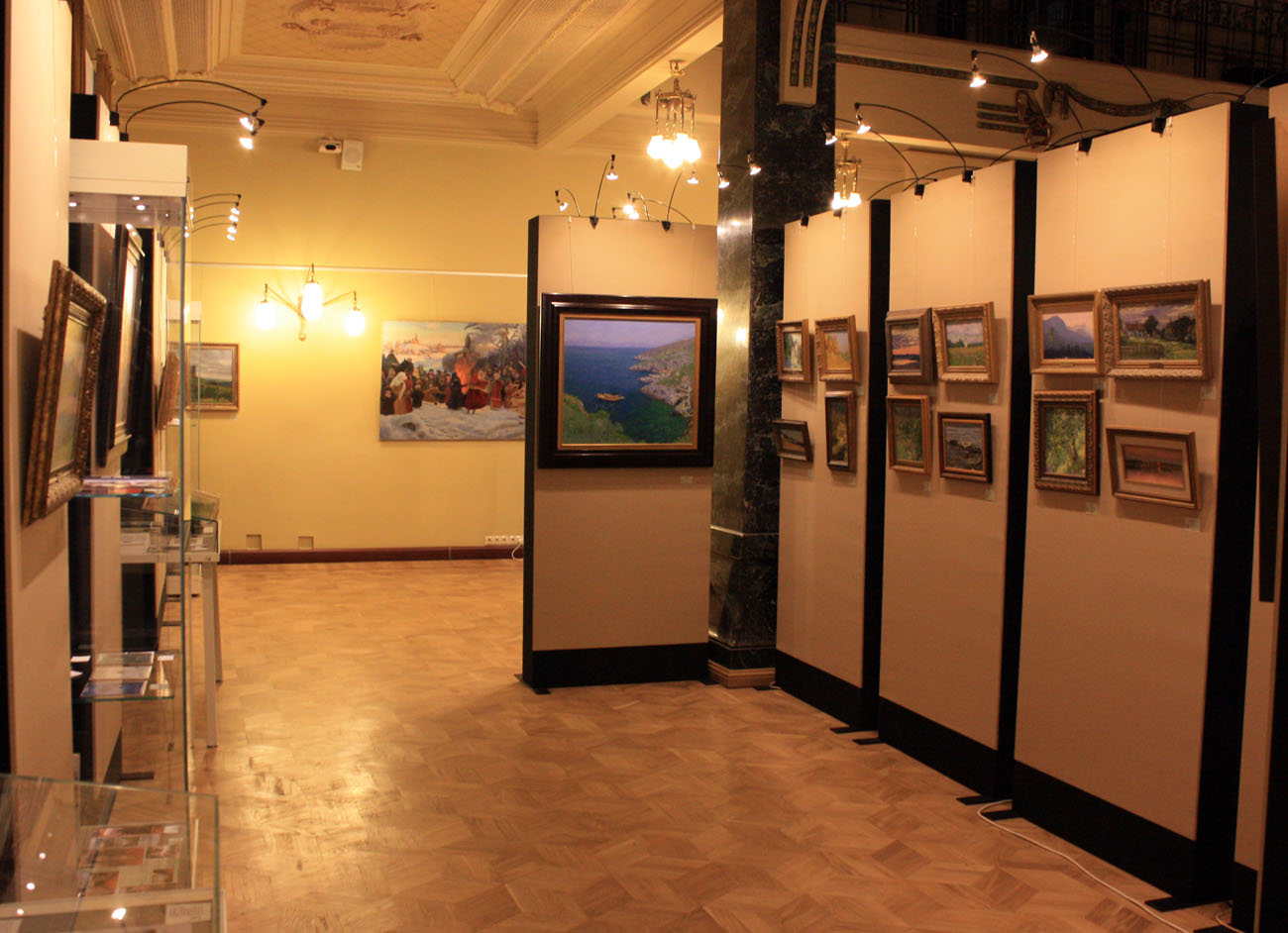 Polina Rozhnova (translated by Valeria Suvorova)

My ancient Russia - overwhelming sight,
A girl is catching butterflies as ever .
Blue skies of Ustug lose their coloured might
And soon turn greyish. Will escape? Oh, never!

The pancake week will fire our sins
And purify the soul of river's siting.
The font is waiting. Ages end, begin,
End and begin again. Saint Russia's icon.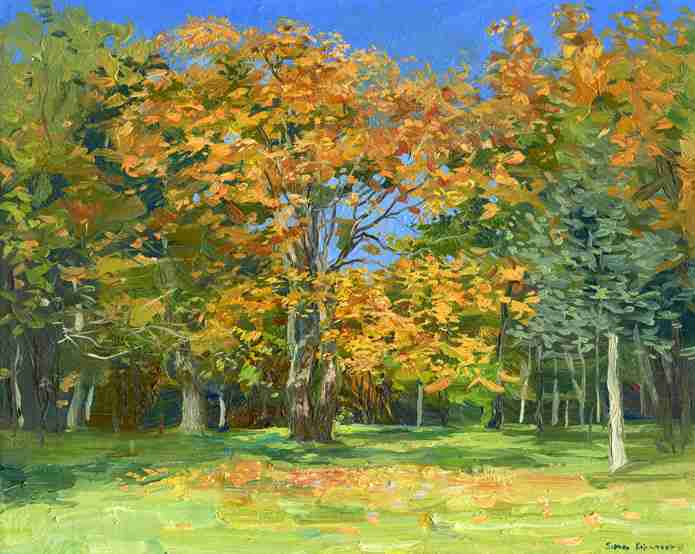 Irina Postoenko ( translated by Valeria Suvorova)



And autumn has returned again,

And mist and chill… and sky is cloudy,

It has created sparkling rain

To wash pine-trees, which cry so loudly.



The field is covered with the yield,

And nature's wisdom hides in autumn.

The flocks of birds – eternal shield,

Which help us to survive, us, mortals.



Forgive my silver age, my love,

This grief will vanish with your laughter.

Just look! Leaves float around, above…

Our spring will start as soon as, after…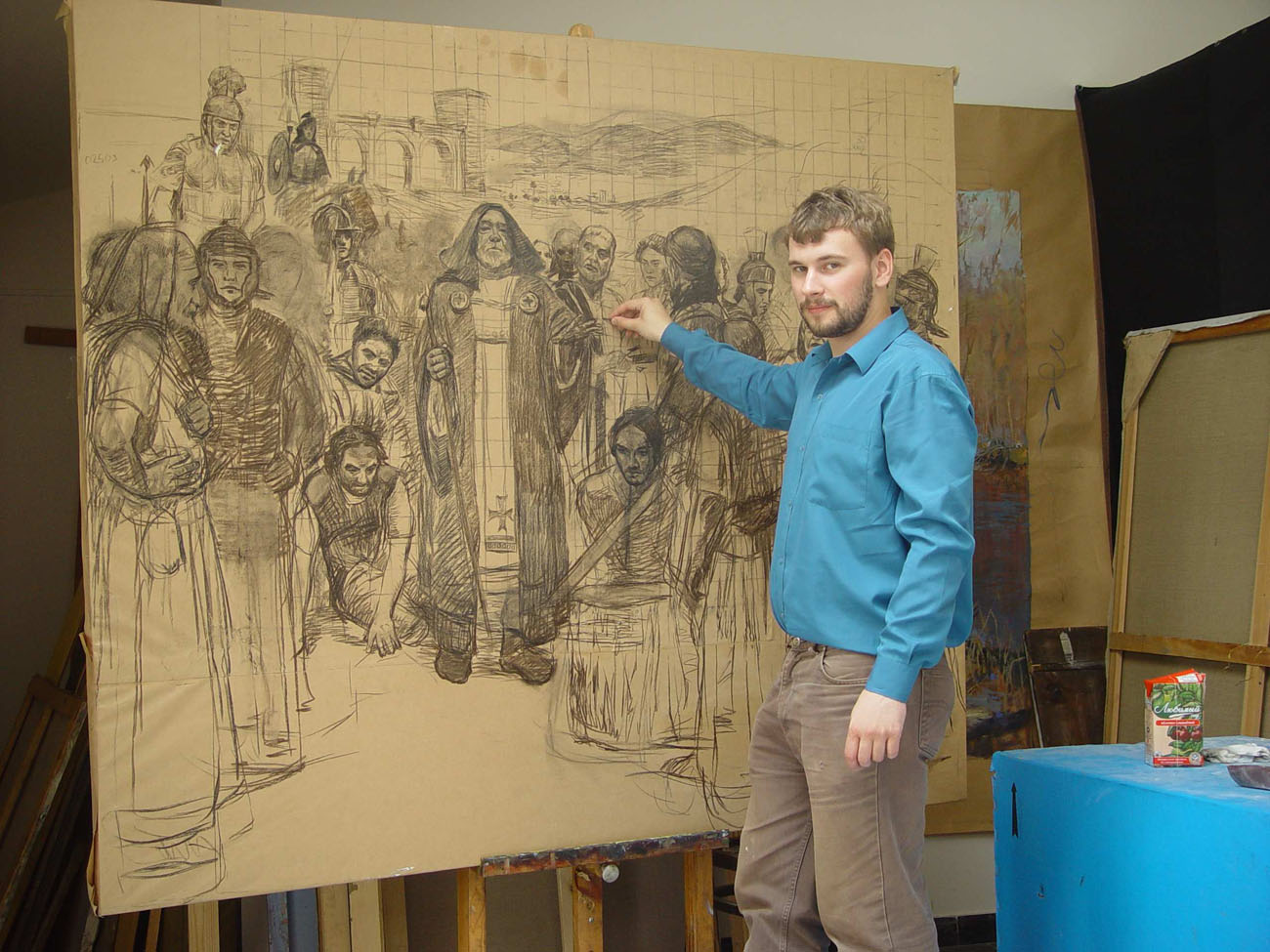 Dmitry Obrydchikov (translated by Valeria Suvorova)


The artist's brush was permanently working,

Creating fields and forests and the lake.

The walls keep secrets: one can simply walk in

The real life, though one is still awake.

Three centuries (but history is near)

Have passed away and masterpiece survives,

Cathedral domes, Saint Peter's town, sincere

Is feeling of eternity, alive.

And London fog, and mountains of Crimea,

And foreign lands are proud and warm, but still

Not native. Our Motherland, oh, dear, -

The painter's brush reveals the artist's will.

The usual thing for hearts to see, remember,

And memorize the main and private theme.

The artist's goal – to be the only member,

But sacrifice his vision and his dream